The Rufous Hare-Wallaby – IELTS Reading Answers
Justin,
Updated On


Limited-Time Offer : Access a FREE 10-Day IELTS Study Plan!
The Academic passage 'The Rufous Hare-Wallaby' is a reading passage that appeared in an IELTS Test.
Ideally, you should not spend more than 20 minutes on a passage. Let's see how easy this passage is for you and if you're able to make it in 20 minutes. If not, try more IELTS reading practice test from IELTSMaterial.com
The Rufous Hare-Wallaby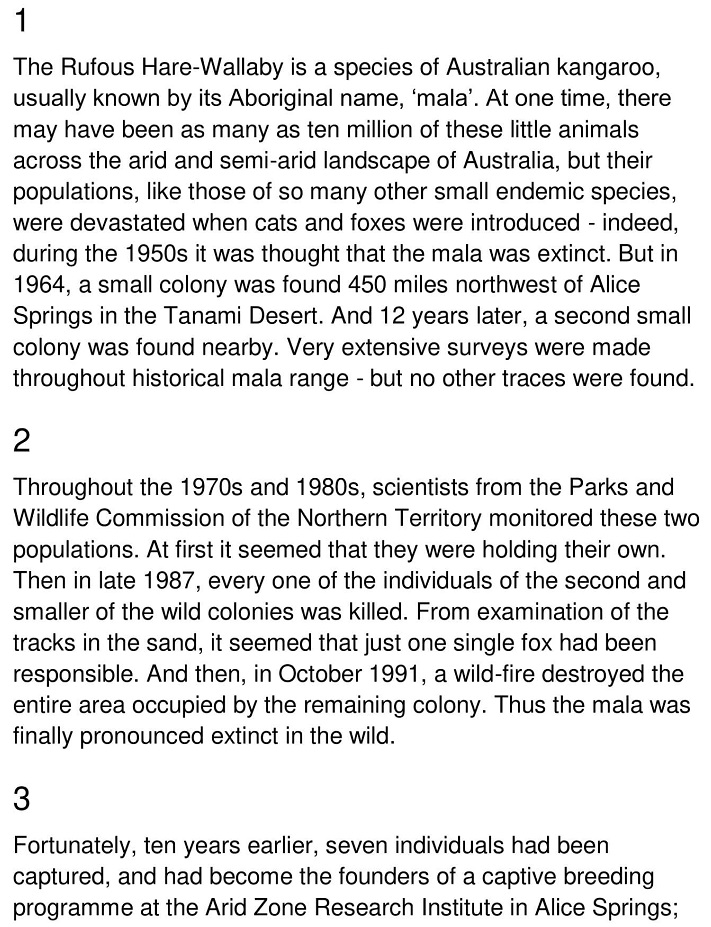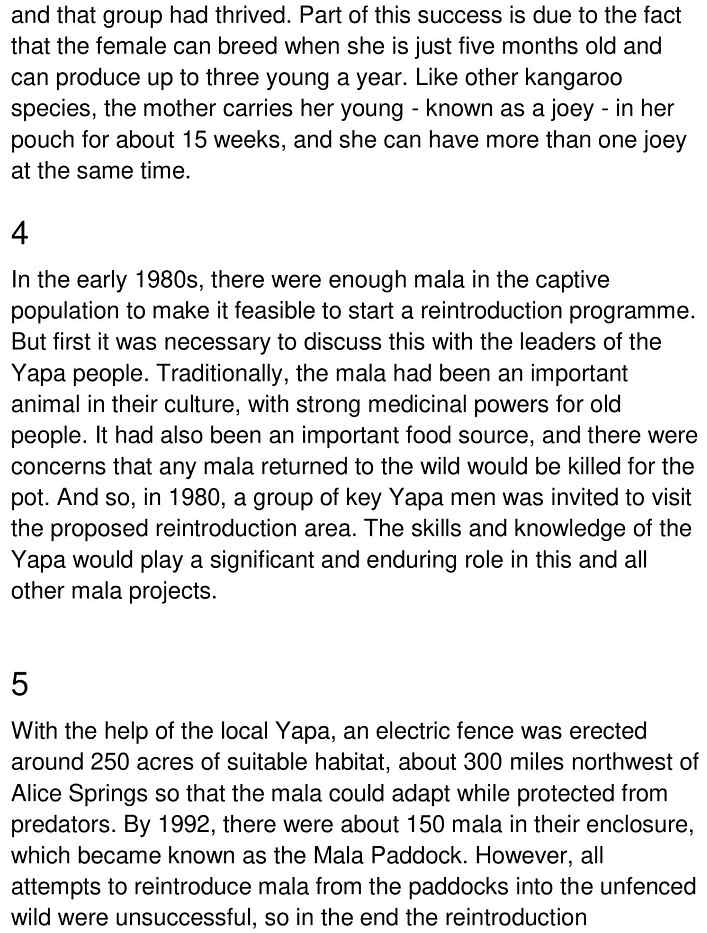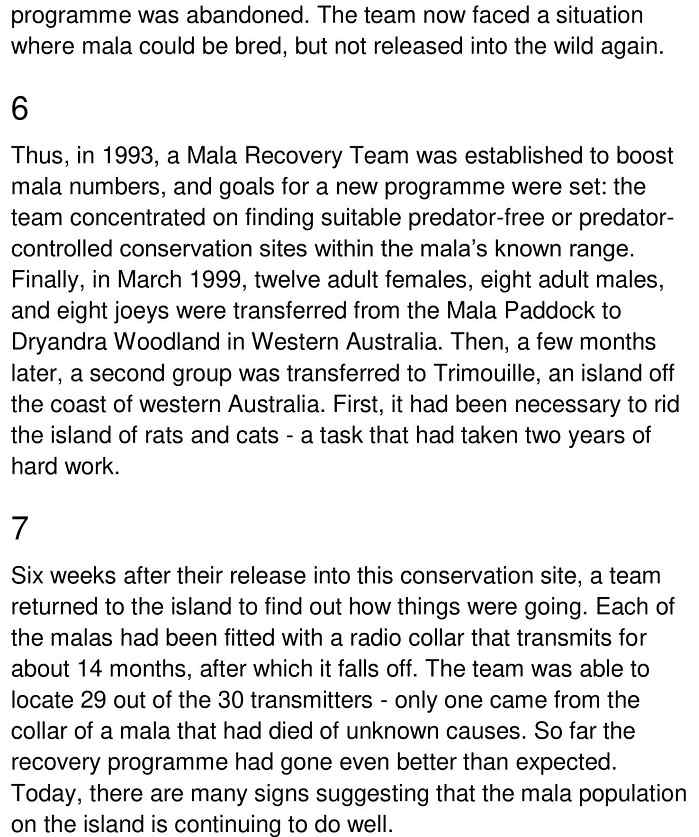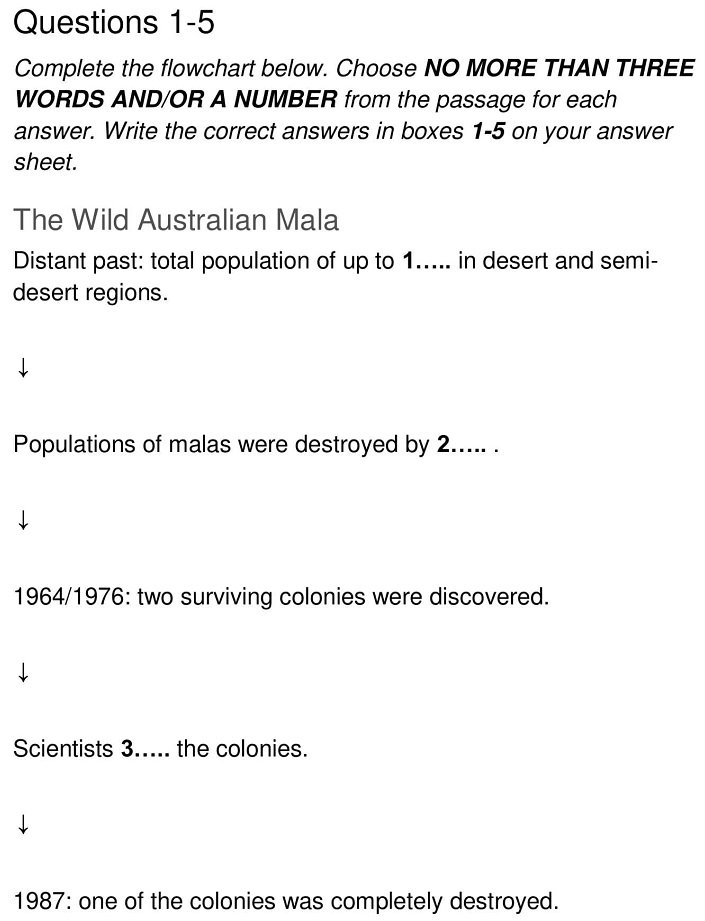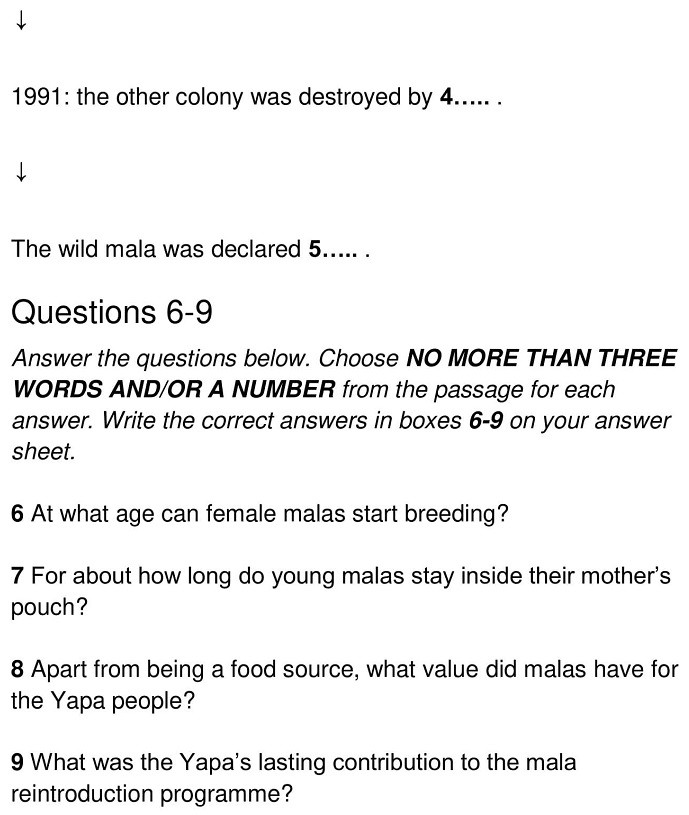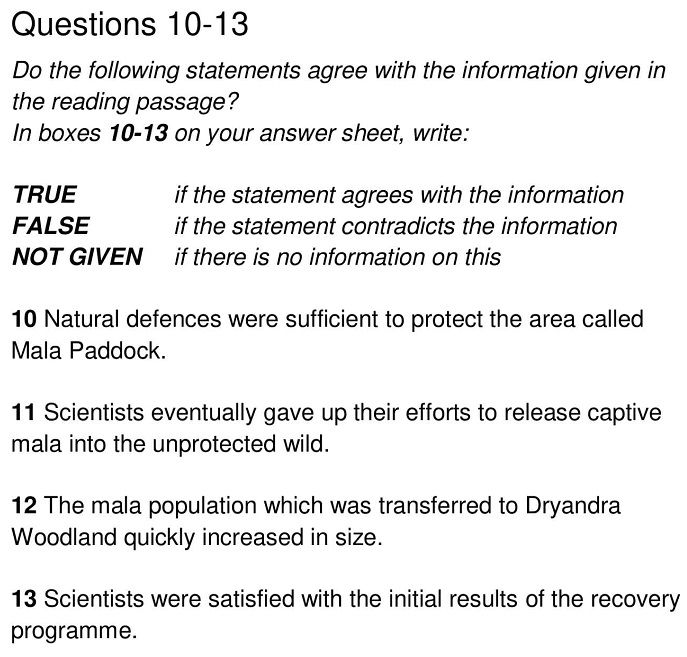 Answers
The answers to questions 1-13 are given below along with their explanations.
| Question Number | Answer | Keywords | Locations of Keywords |
| --- | --- | --- | --- |
| 1 | ten million | there may have been as many as ten million  | Para 1, line 2 |
| 2 | cats and foxes  | devastated when cats and foxes were introduced  | Para 1, line 4 |
| 3 | monitored | Commission, Northern Territory monitored these two populations | Para 2, first 2 lines |
| 4 | fire | October 1991, wild-fire destroyed, entire area, remaining colony | Para 2, last 2 lines |
| 5 | extinct | mala was finally pronounced extinct in the wild | Para 2,, last line |
| 6 | 5 months | female can breed when she is just five months old  | Para 3, lines 3-4 |
| 7 | 15 weeks | in her pouch for about 15 weeks | Para 3, line 5 |
| 8 | (strong) medicinal powers | strong medicinal powers for old people | Para 4, lines 3-4 |
| 9 | skills and knowledge  | skills, knowledge, would play, significant and enduring role | Para 4, last 2 lines |
| 10 | FALSE | unfenced wild  | Para 5, line 5 |
| 11 | TRUE | reintroduction programme was abandoned | Para 5, line 5 |
| 12 | NOT GIVEN | | |
| 13 | TRUE | recovery programme, better than expected | Para 7, line 5 |
Check More IELTS Reading Answers
Also check :