Holiday Plus & Sydney Travel College – IELTS Reading Answers
Whitney Houston,
Updated On
The Academic passage 'Holiday Plus & Sydney Travel College' is a reading passage that appeared in an IELTS Test.
Since questions get repeated in the IELTS exam, these passages are ideal for practice. If you want more practice, try taking an IELTS reading practice test.
                                                 HOLIDAY PLUS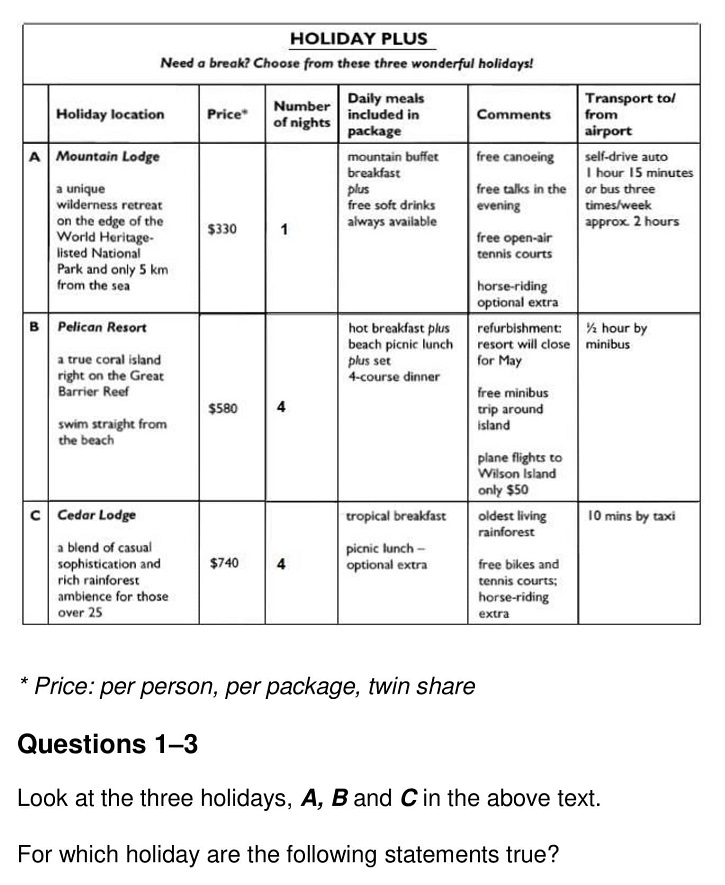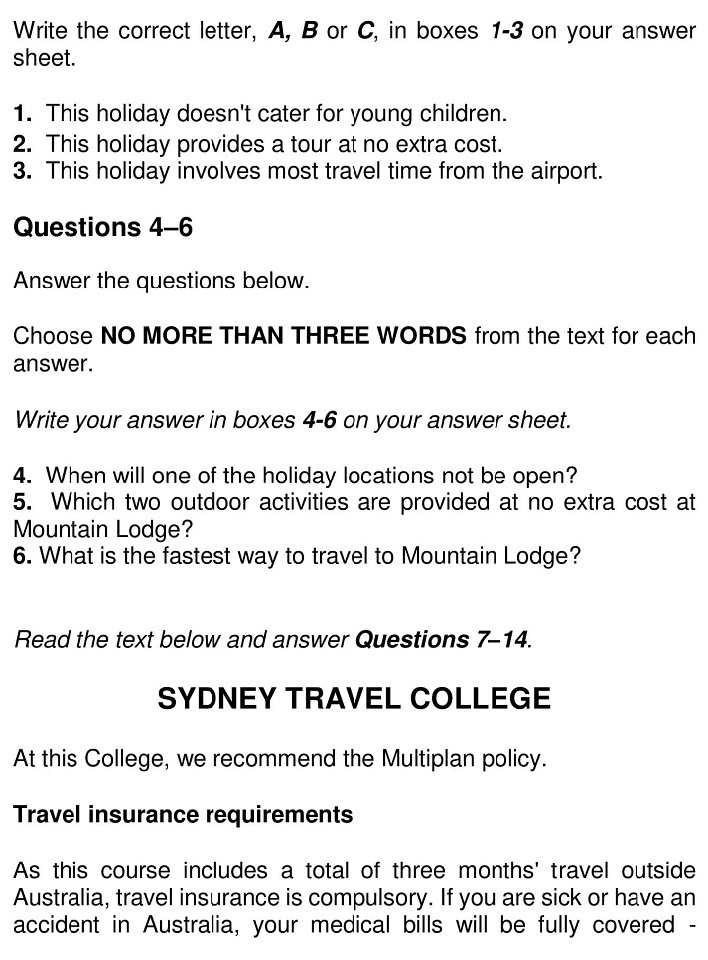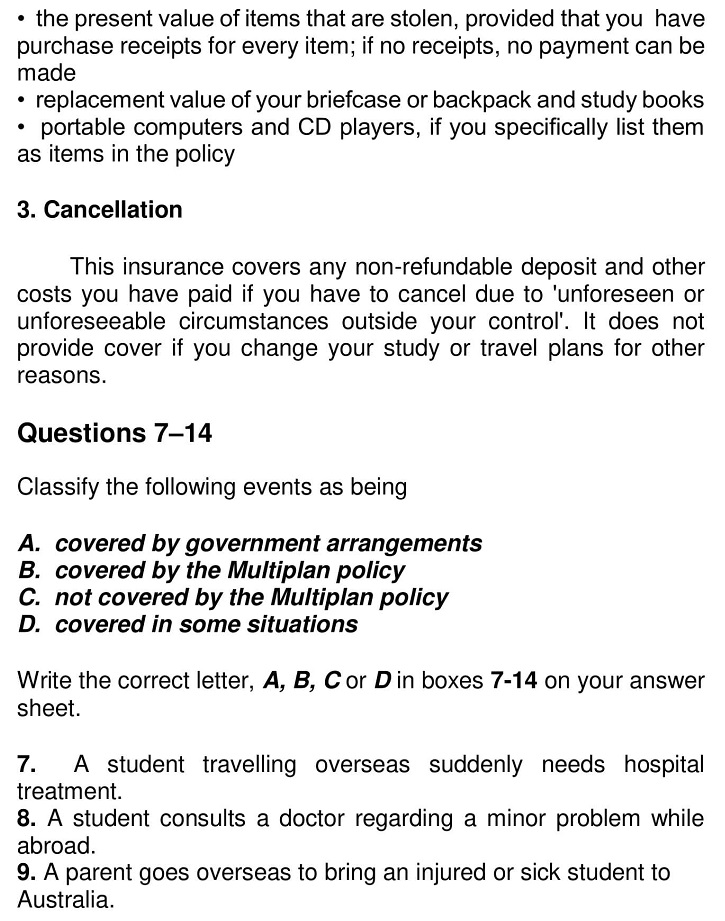 Answers
Question no.
Answers
Keywords
Location of keywords

1

C

Doesn't cater, young children, for those over 25.

Option C, under holiday location

2

B
free minibus trip around island

Option B, under comments

3

A

self-drive auto 1 hour 15 minutes, or bus three times per week approx 2 hours.

Option A, under transport, to /from the airport.

4

(for/in) May

Refurbishment: resort will close for May

Description B, under comments

5

Canoeing, open-air tennis

Here free canoeing and open air tennis courts are the two outdoor activities.

Description A, under comments

6

(by)(self drive) auto (mobile)

Self drive auto 1 hr 15 minutes

Description A, under transport

7

A

The arrangement will cover all emergency hospital treatment.

1.Medical,first line

8

B

Students will have to take Multiplan to cover all the visits to the doctor and other non-emergency medical situations.

I.Medical, line 3 and 4

9

D

Depending on the circumstances, in some situations.

1.Medical ,line 1 to 3

10

D

If you do require medical treatment overseas, and you want to make a claim on your insurance, the claim will not be accepted unless you produce both your student card and your travel insurance card.

1.Medical paragraph 3 full.

11

C

This covers any loss or theft of your everyday belongings. For example, this insurance covers ……. policy

2.Belongings,3 sub points

12

B

This covers any loss or theft of your everyday belongings. For example, this insurance covers …

2.Belongings, three sub points

13

D

This covers any loss or theft of your everyday belongings. For example, this insurance covers, if you specifically list them

2. belongings, three sub points

14

C

This insurance covers any non-refundable deposit and other costs you have paid if you have to cancel due to 'unforeseen or unforeseeable circumstances outside your control'. It does not provide cover if you change your study or travel plans for other reasons.

3. Cancellations,

first line
Check More IELTS Reading Answers
Also check :