Why Risks Can Go Wrong – IELTS Reading Answers
Justin,
Updated On
The Academic passage 'Why Risks Can Go Wrong' is a reading passage that appeared in an IELTS Test.
Ideally, you should not spend more than 20 minutes on a passage. Let's see how easy this passage is for you and if you're able to make it in 20 minutes. If not, try more IELTS reading practice test from IELTSMaterial.com
Why Risks Can Go Wrong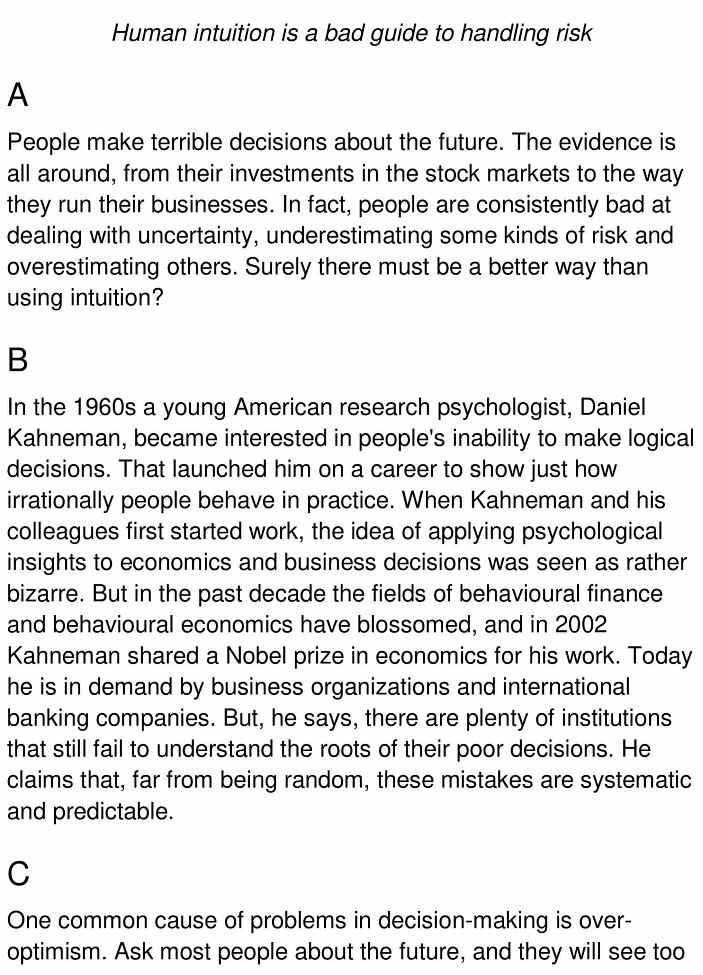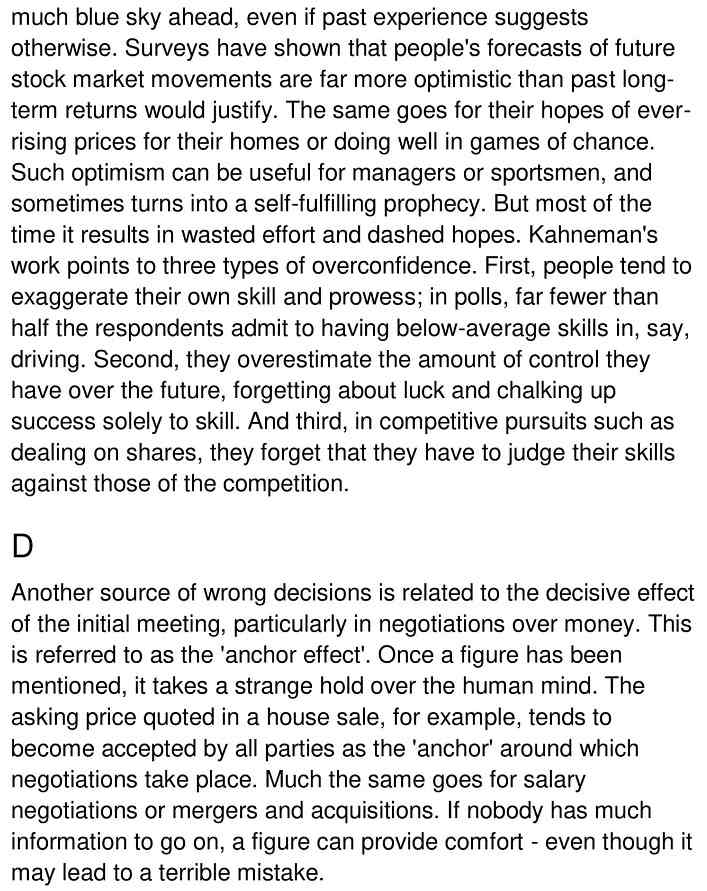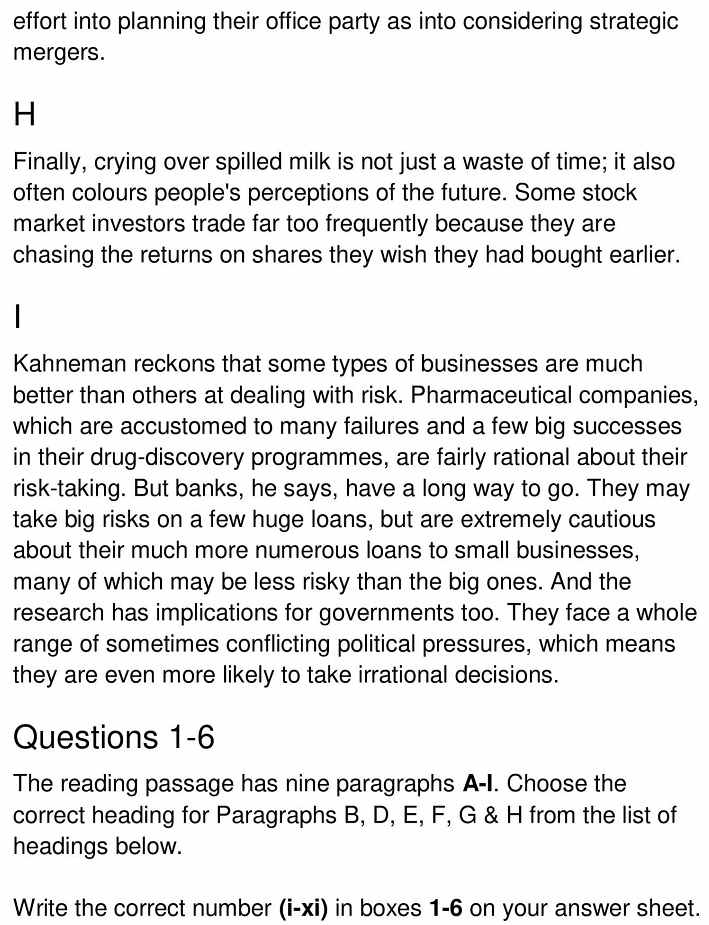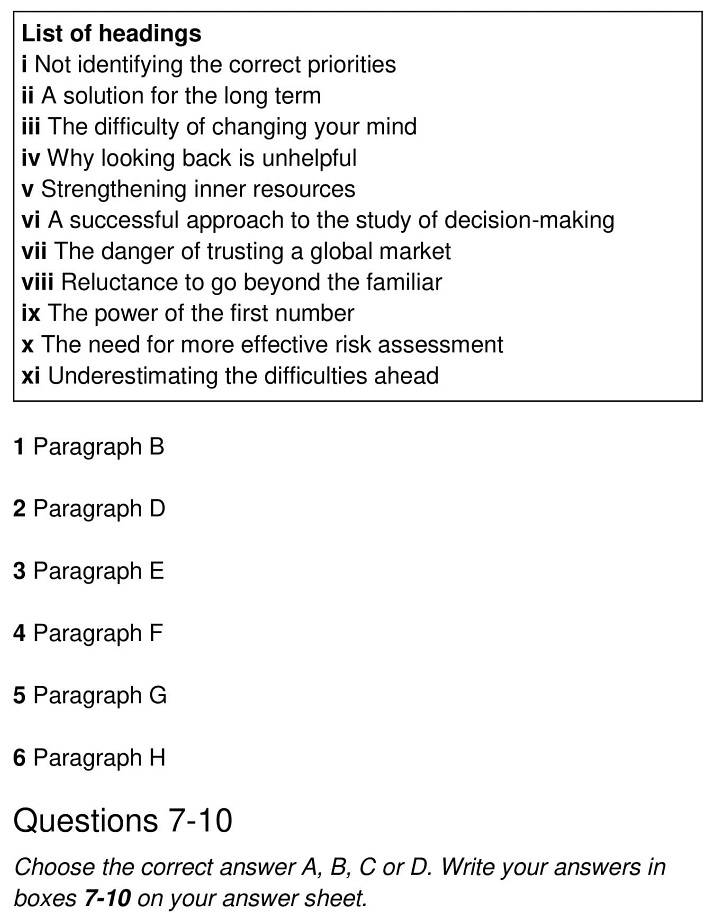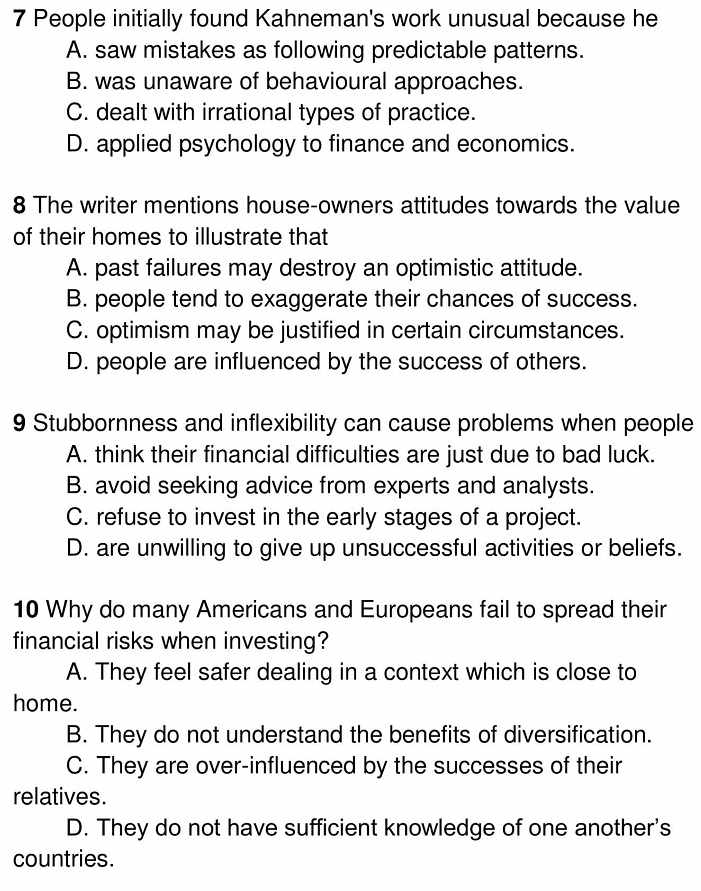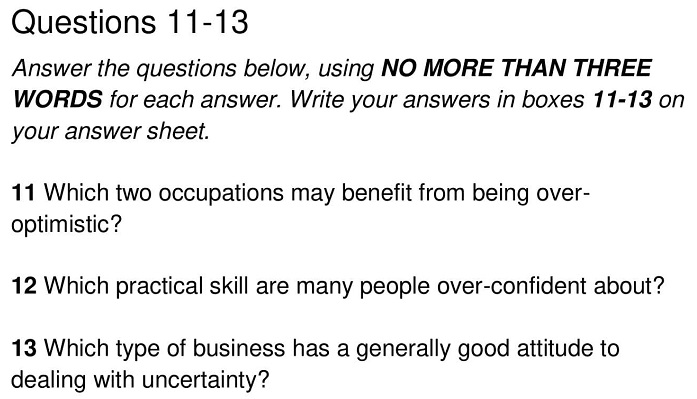 Answers
The answers to questions 1-13 are given below along with their explanations.
| Question Number | Answer | Keywords | Locations of Keywords |
| --- | --- | --- | --- |
| 1 | vi | Kahneman shared, Nobel prize, for his work | Para B, lines 6-7 |
| 2 | xi | 'anchor effect' | Para D, line 2 |
| 3 | iii | In addition, mistakes may arise due to stubbornness | Para E, line 1 |
| 4 | viii | People, put, emphasis, things, seen, experienced themselves | Para F, first 2 lines |
| 5 | i | people spend, too much time, small decisions, not enough, big ones | Para G, first 2 lines |
| 6 | iv | crying over spilled milk, waste of time | Para H, line 1 |
| 7 | D | applying psychological insights, economics, business decisions, rather bizarre | Para B, lines 4-5 |
| 8 | B | same goes, hopes, ever-rising prices, homes  | Para C, lines 4-5 |
| 9 | D | mistakes, arise, stubbornness | Para E, line 1 |
| 10 | A | large majority, Americans, Europeans invest, heavily, shares, home countries | Para F, lines 6-7 |
| 11 | managers and/or sportsmen | Such optimism, useful, managers, sportsmen | Para C, lines 5-6 |
| 12 | driving | fewer than half, respondents admit, below-average skills, driving | Para C, line 9 |
| 13 | pharmaceutical (companies)  | Pharmaceutical companies, accustomed, failures, big successes  | Para I, lines 2-3 |
Check More IELTS Reading Answers
Also check :