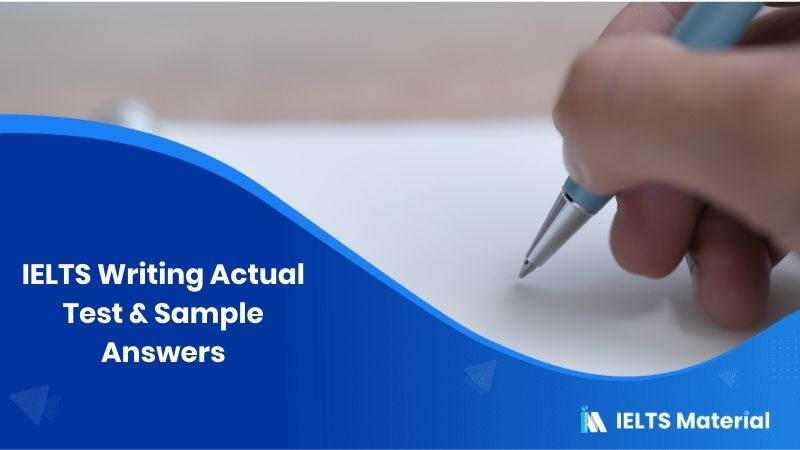 IELTS Writing Actual Test in February 2017 & Sample Answers
IELTS Writing Task 2
Many people think modern communication technology is having some negative effects on social relationships. Do you agree or disagree? OR
Some people argue that technological inventions, such as mobile phones, are making people socially less interactive. Do you agree or disagree?
Band 8.0 Sample Essay
Some argue that state-of-the-art technological improvements in communication pose a dire threat to the relationships amongst people. I agree with this viewpoint for some reasons.
Firstly, social isolation is the first negative consequence. In today's era, with the invention of the internet as well as smartphones and the emergence of other social networking websites, people are substituting physical relation with electronic ones. It is common to see many youths prefer to make friends online via Facebook or Twitter instead of gathering at the coffee shops for their first meeting.
Secondly, people's social etiquette are declining due to the lack of social exposure and the informal way of transmitting messages. On online platforms, teenagers tend to make use of emoticons and abbreviations to convey their feelings and emotions, removing the formalities rather than writing full sentences or making gestures or postures to express their actions.
IELTS Actual Tests Questions (February - May 2021) with Answers
Finally, advanced technology in the field of communication can wreck the nature of friendship. Often virtual friends easily break up, and only expect a minimum degree of reliability and loyalty of each other. Some online friends are merely looking for an opportunity to con others out of their pocket. A prime example is when I was persuaded by a close buddy of mine to transfer him USD 200 into his account, only later to realize that his Facebook account was a clone one. This has made me more cautious ever since.
In conclusion, I believe that this trend is negatively affecting people's relations. Given this situation, we should try and minimise our use of modern communication technology.
Band 9.0 Sample
It is argued that technological advancements in the field of communication have adversely affected one's personal and professional relationships. Personally, I strongly disagree with this view.
As new ways of communicating with one another, such as mobile phones and social networks, are introduced, some fear that people might become socially isolated. Their rationale is that these technologies, which promote communication in virtual reality, have marginalized physical interaction and thus may potentially fracture concrete relationships. However, this claim is largely exaggerated. In reality, virtual interaction augments social relationships rather than undermines them. For example, most Facebook users talk to friends and colleagues both through the social network and in person. The extra features that Facebook provides like instant messaging and video calling do not substitute for having a
conversation in real life, but merely help us stay connected over long distances.
I am convinced there is further evidence to suggest that innovations in communication exist not to the detriment of social relationships, but rather to their benefit. Not only do they address the question of distance as demonstrated above, these tools also help us to expand our social circles. For instance, online food forums connect people who share a passion for culinary arts, while photo-sharing applications like Instagram can bring together a group of individuals who have the same taste in fashion. These examples are a testament to how technology establishes communities and promotes interaction among people.
In conclusion, there are sufficient grounds to reject the view that social relationships might be jeopardized by the advent of advanced communication technologies. It is my genuine belief that as technology improves going forward, so will people's social experience.
Also check :