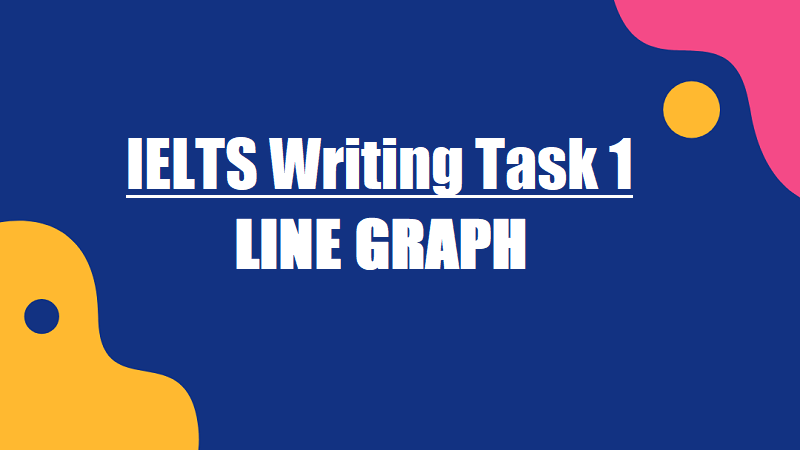 IELTS Writing Task 1 – Line Graph
IELTS line graphs
Sometimes, in IELTS examination, you are asked to explain a Line graph. The IELTS line graph shows how data changes over time. These line graphs will have 2 axes, one is X-axis and another is Y-axis. 
The X-axis shows the time period and the Y-axis shows what is being measured. The line graph highlights the trends when the data goes up and down. You should take only 20 minutes to complete this task and it should be a 150-word essay.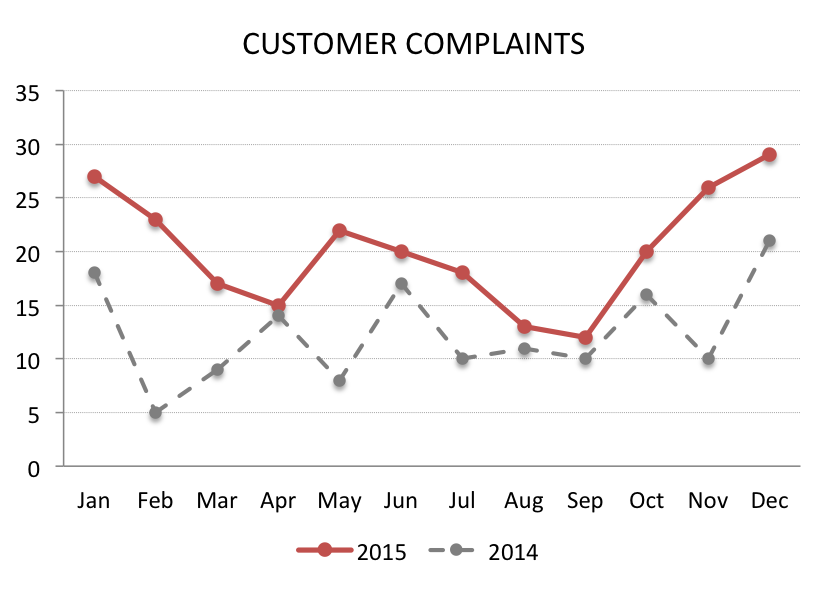 Tips for IELTS Writing Task 1 Line Graph
In the introduction part, you can paraphrase the question asked or the topic of the essay.

When you explain the overall trend, identify the main feature and explain it.

Ensure that each paragraph has examples that are percentages or numbers to support the sentence written as an explanation. 

You can look into the various lessons available on the line graph in order to answer the complex questions.

The last tip is to practice as much as possible so that you get a good hold on what to write in the examination when questions become complex.

You also need to use suitable verbs, nouns, adverbs, adjectives, prepositions related to time.
IELTS Line Graph Vocabulary
Parameters
Vocabulary for time 
Examples 
Prepositions of time
at
 at 9:00 pm
on
On 3rd June
in
In winter
by
by EOD
around
around ten thousand
Adverbs and Adjectives to describe a change
 Increases
 It increases enormously
 
Decreases
The pulse decreased gradually
Verbs for trends
 Rise
Export of apples rose in the autumn.
 
Go up
The price of gold went up to Rs.3000/gram
 
grow
It grew rapidly
 
decline
Sales declined in the month of July
 
drop
Investments dropped by 30%
 
fall
 The exports fell in July
Writing the exam without practicing is waste because you will not be able to understand anything in the exam. It may become complex and test-takers may skip the question which in turn will reduce your IELTS band score.
IELTS line graph exercises:
Below are the links provided with different line graph IELTS questions with the sample answers which you can refer in order to get an idea of how to answer questions on the line graph.
FAQs
What is a line graph ?
Line graphs can be used to show how information or data changes over time. They have an x-axis (horizontal) and y-axis (vertical).
Is there a dedicated vocabulary for line graph ?
Yes, there is. You may use vocabulary like "steadily declined" and "a sharp increase" to describe graphs
What is trend in a graph ?
Whatever shape you see on a graph or among a group of data points is a trend.
What is the structure used to describe a line graph ?
Introduction
Overview – Contains major trends and key features
Body paragraph – Explain with adequate data, facts , numbers
Is conclusion required for writing task 1 – Line graph ?
No. It generally does not require a conclusion part.