Care In The Community IELTS Reading Answers
Janice Thompson,
Updated On
The Academic passage 'Care In The Community' is a reading passage that appeared in an IELTS Test.
Since questions get repeated in the IELTS exam, these passages are ideal for practice. If you want more practice, try taking an IELTS reading practice test.
Care In The Community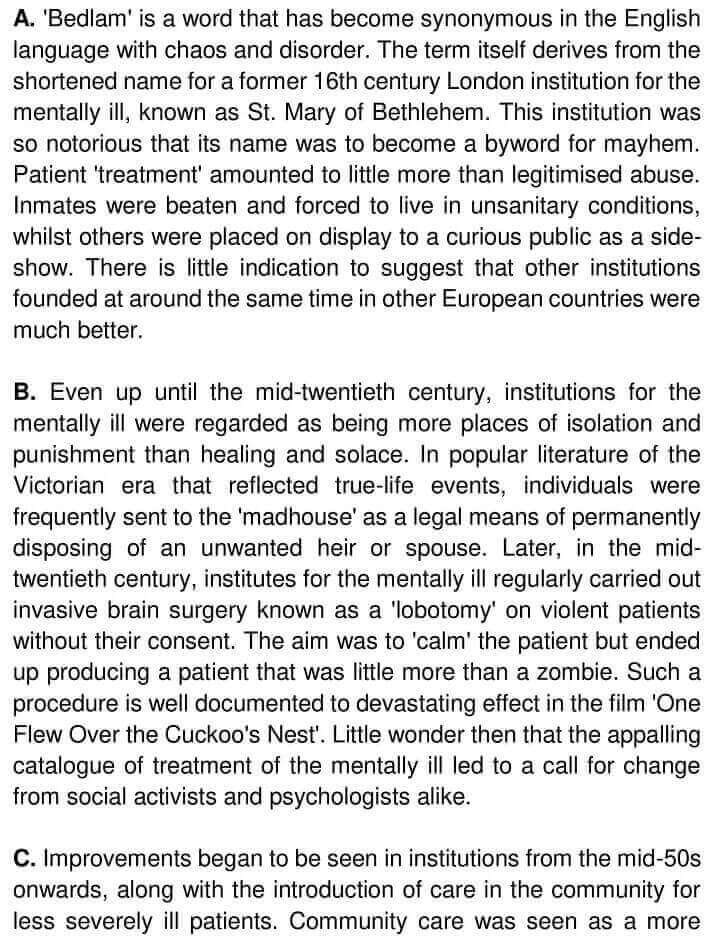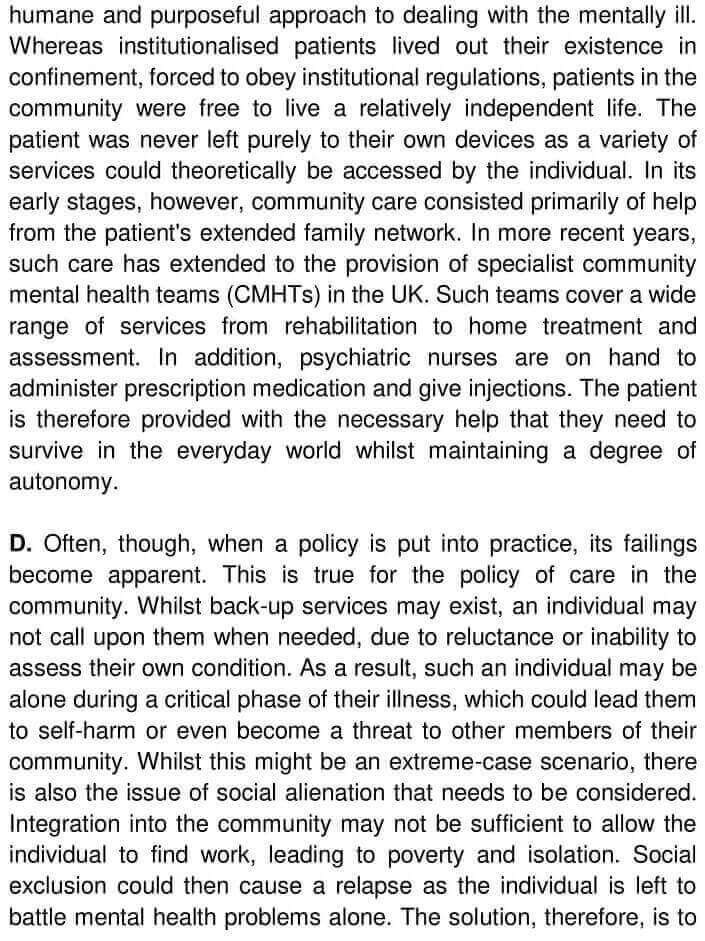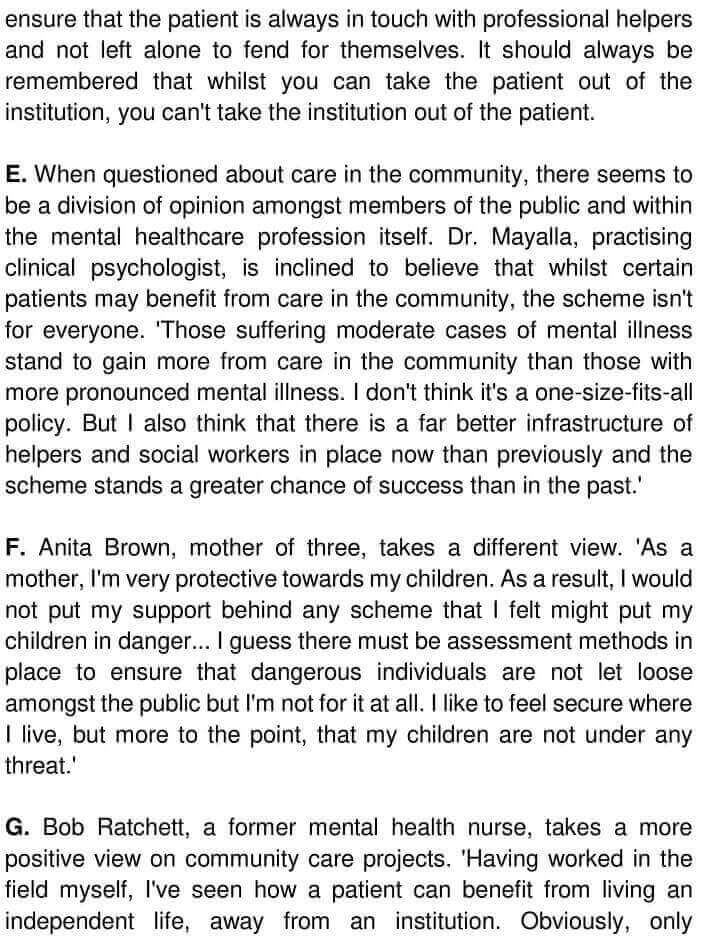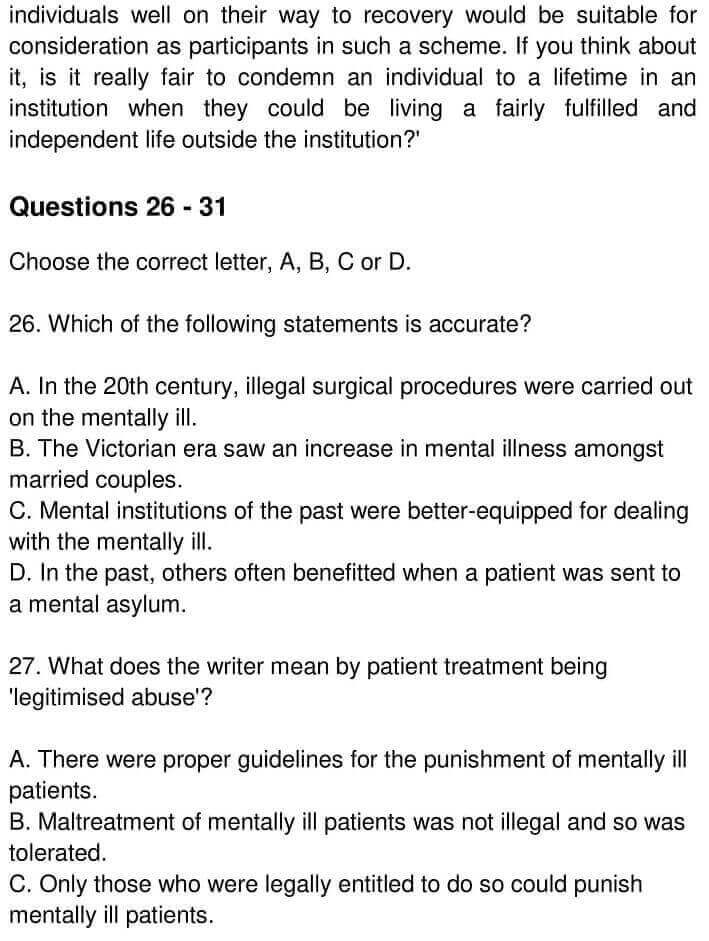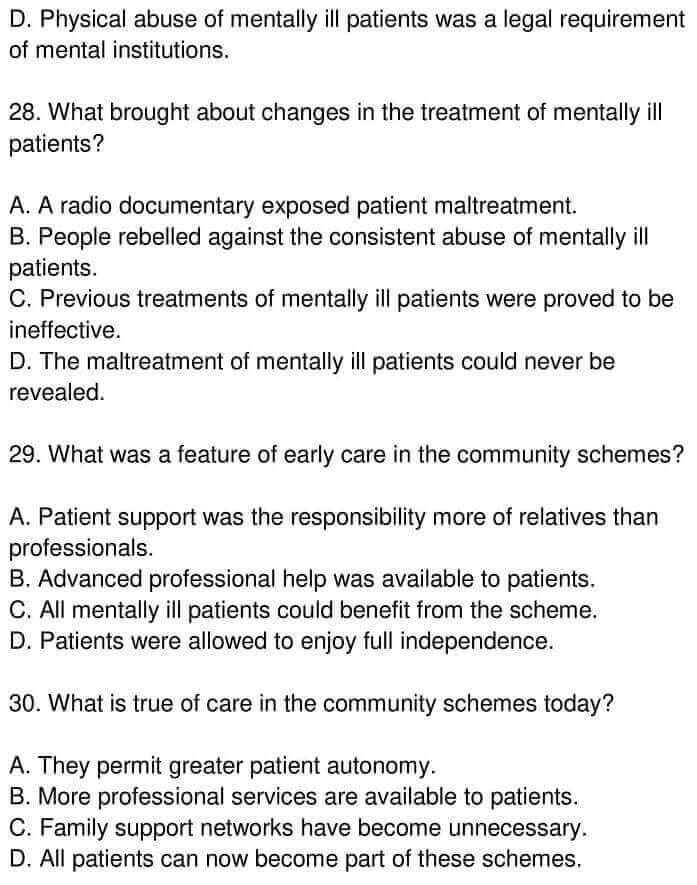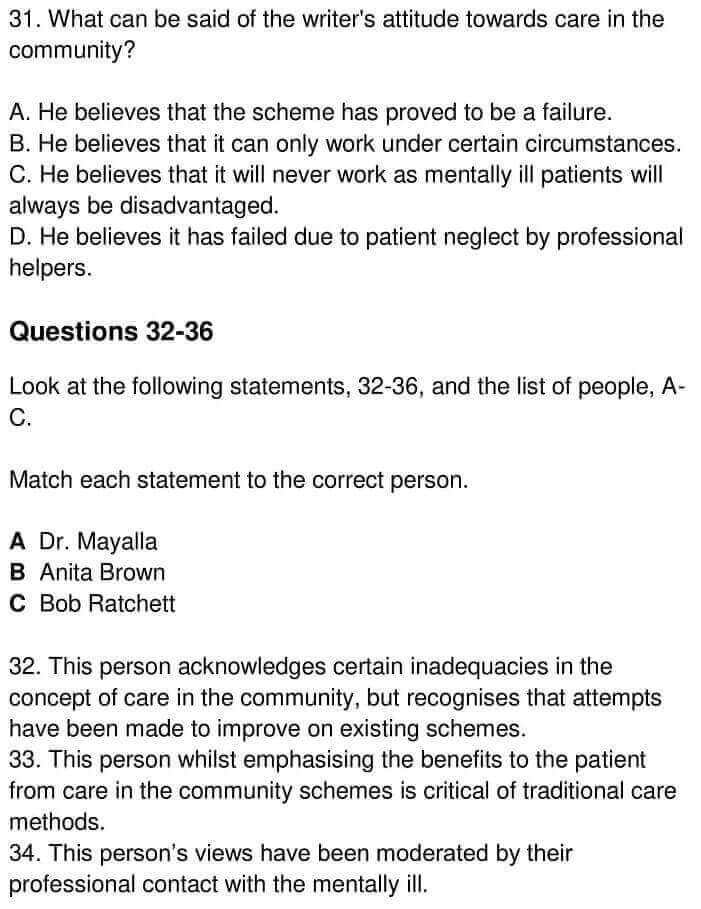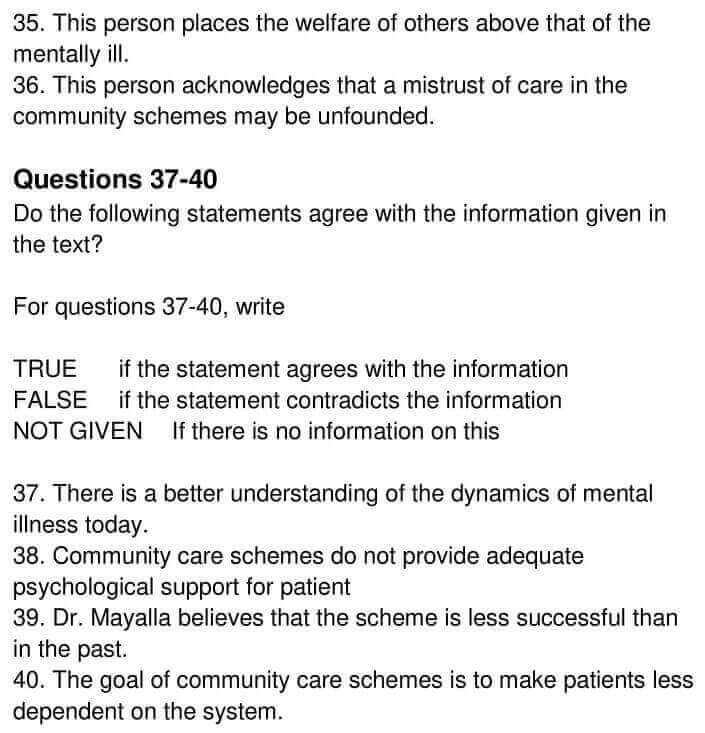 Answers
Question number 
Answer 
Keywords 
Location of keywords

26

D

individuals were frequently sent to the 'madhouse' as a legal means of permanently disposing of an unwanted heir or spouse.

Paragraph B;

Line 2

27

B

Patient 'treatment' amounted to little more than legitimised abuse. 

Paragraph A;

Line 4

28

B

Little wonder then that the appalling catalogue of treatment of the mentally ill led to a call for change from social activists and psychologists alike.

Paragraph B;

Last line 

29

A

In its early stages, however, community care consisted primarily of help from the patient's extended family network.

Paragraph C;

Line 5

30

B

But I also think that there is a far better infrastructure of helpers and social workers in place now than previously

Paragraph E;

Last line 

31

B

I don't think it's a one-size-fits-all policy.

Paragraph E;

Line 4

32

A

Dr. Mayalla, practising clinical psychologist, is inclined to believe that whilst certain patients may benefit from care in the community, the scheme isn't for everyone.

Paragraph E;

Line 2

33

C

'Having worked in the field myself, I've seen how a patient can benefit from living an independent life, away from an institution

Paragraph G;

Line 2

34

C

Bob Ratchett, a former mental health nurse, takes a more positive view on community care projects.

Paragraph G;

Line 1

35

B

As a result, I would not put my support behind any scheme that I felt might put my children in danger…

Paragraph F;

Line 3

36

B

I guess there must be assessment methods in place to ensure that dangerous individuals are not let loose amongst the public but I'm not for it at all.

Paragraph F;

Line 3

37

NOT GIVEN

–

–

38

FALSE 

Such teams cover a wide range of services from rehabilitation to home treatment and assessment.

Paragraph C;

Line 7

39

FALSE 

the scheme stands a greater chance of success than in the past.'

Paragraph E;

Last line 

40

TRUE

Obviously, only individuals well on their way to recovery would be suitable for consideration as participants in such a scheme.

Paragraph G;

Line 3
Check More IELTS Reading Answers
Also check :