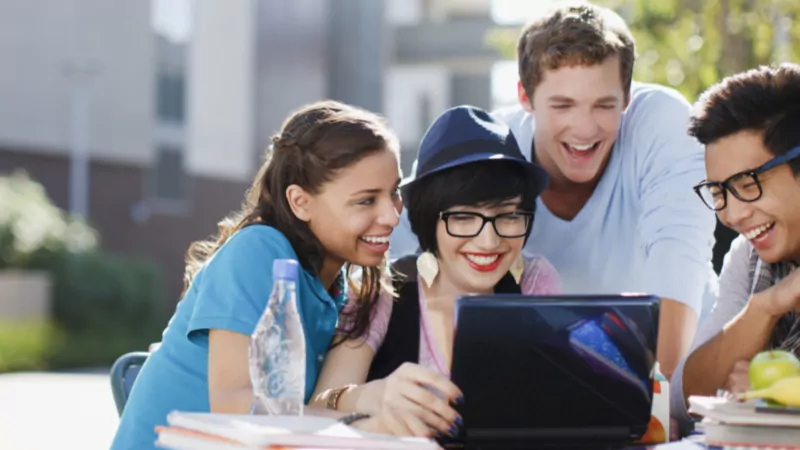 IELTS General Writing Task 1 sample informal letters
As you know, the IELTS General Training is designed to assess applicants who plan to migrate to an English speaking country for the purpose of working or joining a non-academic form of training.
The subject topic for the IELTS Writing test is different in IELTS Academic and IELTS General. In this post, we will be looking at the sample semi-formal letters for the IELTS General Writing test, task 1.
IETLS General Writing Test
The IELTS General Writing Test takes 1 hour to complete 2 tasks. In task 1 you'll have to write a letter, while in task 2, you'll have to write an essay of at least 250 words.
General Writing Task 1
For the IELTS Writing test, you'll get a total of 1 hour to complete both the tasks, so it is recommended to not spend more than 20 minutes for task 1.
In task 1, you have to write a letter of correspondence, not less than 150 words, explaining a situation, or requesting information of some kind. The question will be a common everyday scenario like expressing your interest in a new job, complaining to a company about bad service, apologizing to a friend for missing a party or so on.
Along with the task question, there'll be 2 bullet points to outline the specific information and pointers you have to include in your letter. The bullet points may include suggestions and recommendations to help you draft the letter.
Before you start writing the letter, you have to first identify the type of letter you are being asked to write. There are 3 types of letters that can be asked, namely
Formal
Semi-Formal
Informal
It's important to identify the type of letter that's being asked as each letter type will require a different communication tone and level of respect. The communication tone and level of respect will differ based on the kind of relationship you have with the person you're writing to.
IELTS informal letter sample for writing task 1 general training
Informal letters are always addressed to people whom you know personally. The following are to be borne in mind when writing an informal letter
Perfect grammar is not important
Phrasal verbs, slangs and idioms need to be used.
Contractions and reductions need to be used.
Informal Letter Structure
This is the basic structure you should try to follow while writing a informal letter:
Dear [First name only (of your friend)]
Paragraph 1 – Mention the reason why you're writing to them. (I'm writing this letter to tell you how …)
Paragraph 2 – Talk about 1st bullet point with supporting details
Paragraph 3 – Talk about 2nd bullet point with supporting details
Paragraph 4 – Talk about 3rd bullet point with supporting details
See you soon
Warm Regards
(Your First name only)
Writing Task 1 Sample Informal Letters
Here are a few samples of informal letters for IELTS Writing Task 1 for the General Training Paper. All of them should be written in not less than 150 words. One of them is done for you.
Question 1
You borrowed something from your friend, later it got damaged. Write letter to your friend.
In your letter, you should :
apologize for it

tell how it got damaged

say how you are going to fix the issue.
Question 2
You were invited to go out by your friend. Due to some reason you couldn't go. Write a letter apologizing for this and suggest a new time and place to meet.
In your letter, you should:
apologize

explain reasons on why you can't make it

suggest a new time and place to meet.
Question 3
You recently spent a weekend with your friend in her/his new house. Write a letter to your friend.
In your letter, you should:
explain what you like about his new house

tell what you enjoyed most during your staying

suggest when and where you could meet next time with her/him.
Sample Answer
Hi Anna,
Hope you're doing great. I treasure the weekend spent with you. I'm filled with glee whenever I think about the time we spent together.
You've got a beautiful house. I was very impressed. I loved the varying shades of red that you've painted your kitchen in. The bamboo planted near the window side adds to the beauty of the kitchen. It is believed that bamboo brings positive vibrations and I hope it does. 
Also, you cook amazingly well. The cake you baked was my favourite even though I loved your lemon tart. The icing on the cake was amazing. Having had the cake with the light of an incense candle was beautiful. It's a memory that I would never forget. I gobbled up about three fourths of the cake and it was really kind of you to let me. Thank you! 
I hope to meet you again, very soon. You should come stay with me in Alaska. I'll try making strawberry tarts, your favourite, though I am a disaster in the kitchen. Don't hesitate to visit. I'm eagerly waiting for your arrival. 
Looking forward to seeing you
Jane