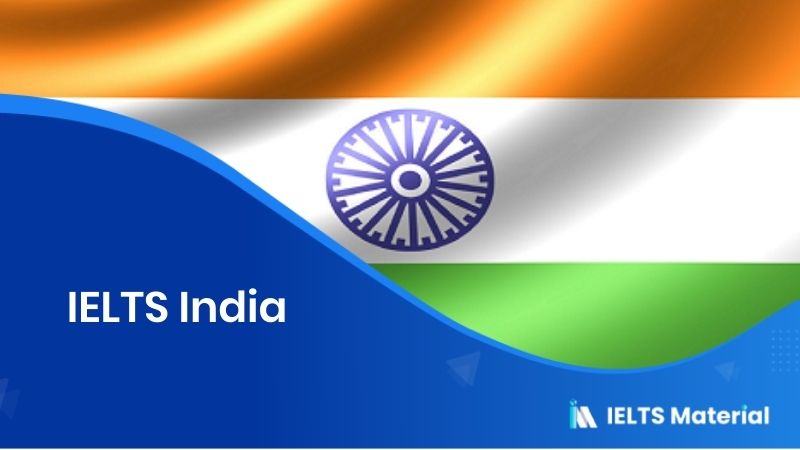 IELTS India
What is IELTS exam ?
IELTS abbreviation: IELTS stands for International English Language Testing System.
It is a globally-recognised test for the English language. It judges the ability of test-takers in the four basic English language skills – listening, reading, speaking, and writing. IELTS exam is jointly owned and conducted by IDP Education Australia, British Council, and Cambridge English Language Assessment. 
How to apply for IELTS exam?
You can apply online or in-person at the British council or IDP.
Eligibility criteria
You have just two criteria for IELTS eligibility. They are:
You must have completed 16 years of age

You must possess a valid passport
Updates in IELTS fee
IELTS fees in India: IELTS Test fee has been revised to INR 14,000 from 1st-April-2020.
IELTS evaluation
You are assessed based on four descriptors. They are:
task achievement
coherence and cohesion
lexical resource
grammatical range and accuracy.
Prospects for studying and working abroad
Do you know that you can use IELTS for working in Canada and other foreign countries? Read on to know how.
It is mandatory to prove to the foreign country that you can survive in an English speaking environment. IELTS is one of the tests that determine this capability. Different countries would require different band scores. Here are some countries that accept IELTS scores. They are:
United Kingdom

Canada

Australia

Newzealand
IELTS coaching centres in India
British Council
It is the best coaching institute for IELTS training. It is UK based and has offices in nine cities in India like Chennai, Delhi, Hyderabad etc. Regular IELTS Preparation classes are conducted for 7 weeks (42 hours), and Intensive IELTS Preparation is conducted for 5 days.
Other British Council tuitions
Jamboree 
It is one of the oldest IELTS institutes. They have branches in various parts of India like Chennai, Bangalore, Hyderabad, Pune, Mumbai etc. It also has centres in Nepal and the UAE. The training lasts for one month. The classes are conducted for three hours/twice a week. There are testimonials from various students with bands of 7.5 and above.
Manya – The Princeton Review
With twenty years of experience in this field, they help students to excel with their world-class content. They have coaching centres in Chandigarh, Dehradun, Delhi, Gurgaon, Jaipur, Lucknow, Ludhiana, and Noida.
Edwise
It has 24 branches across India. They offer personalized coaching for IELTS. They also organize international education fairs in India.
IELTS Academy
Their specially tailored IELTS course boosts the confidence of test-takers which enables them to score high in the IELTS test. They offer regular four-week classes, weekend four-week classes and crash course two-week classes.
Best IELTS classes in Mumbai 
Some of the best IELTS coaching classes in Mumbai are listed below:
Apex consultants
Pratinidhis English Academy
Success forum
English Nation
Study smart
Don Bosco International education
International academy of languages
Tutor jar
Pacific networks
IELTS exam scope
Other benefits of IELTS in India
Many people believe that getting the right IELTS score is one way of proving that you have the English language proficiency to study abroad. Definitely, we cannot deny the role that IELTS plays in studying and working abroad. But getting the right IELTS score is important for various other reasons as well. 
Prospects in the corporate zone
There are plenty of situations where their staff has to interact with a foreign client. It may be during a client visit to India or being on a daily status call with a client overseas. IELTS plays a vital role in demonstrating English language abilities and there are high chances that the test taker gets an edge over other employees. The test taker may be given the first preference to interact with the client. Also, there are a number of situations where their staff has to travel onsite and work at the client's place which is usually a foreign country. IELTS plays a strong role when it comes to the selection of candidates for onsite travel. IELTS actually eases the process of getting a visa to foreign countries. 
When it comes to progression in career, it plays a vital role. There may be situations where the company sponsors for IELTS. Be it handling international clients or a day-to-day conversation with the boss and colleagues, IELTS definitely helps in proving that the test taker is capable.
Job prospects in non-IT corridor
IELTS definitely helps in the non-IT field as well. Teaching profession may be an example. Though there are a number of exams to judge the competency of a person in his/her abilities to teach, IELTS is proof that the person has exceptional English language skills. 
There are also options to become an IELTS examiner. Those who fulfil the requirements listed by the British Council can attend the interview and undergo the necessary training to become an examiner. Examiners are monitored by examiner trainers up to four times a year and at least once every two years. New examiners (and those who have not recently worked as IELTS examiners) are monitored at least three times in their first year. 
Also check :